I read a thought-provoking blog post on etsy recently that kind of hit home for me. It was by Chappell Ellison, titled Is Cuteness Bad for Craft? on 8/21/12. Click here if you would like to read her post.
She was commenting on an article in the New Yorker by Alexandra Lange on 8/1/12, Don't Put a Bird On It: Saving "Craft" from Cuteness. You can read her article here.
Lange's article was commenting on the TLC show Craft Wars. She states that "What "craft" mostly means on Craft Wars is the act of making things cuter," as contrasted with her "old-school definition of craft: make it yourself, buy better quality items, think about each purchase, keep it for a long time."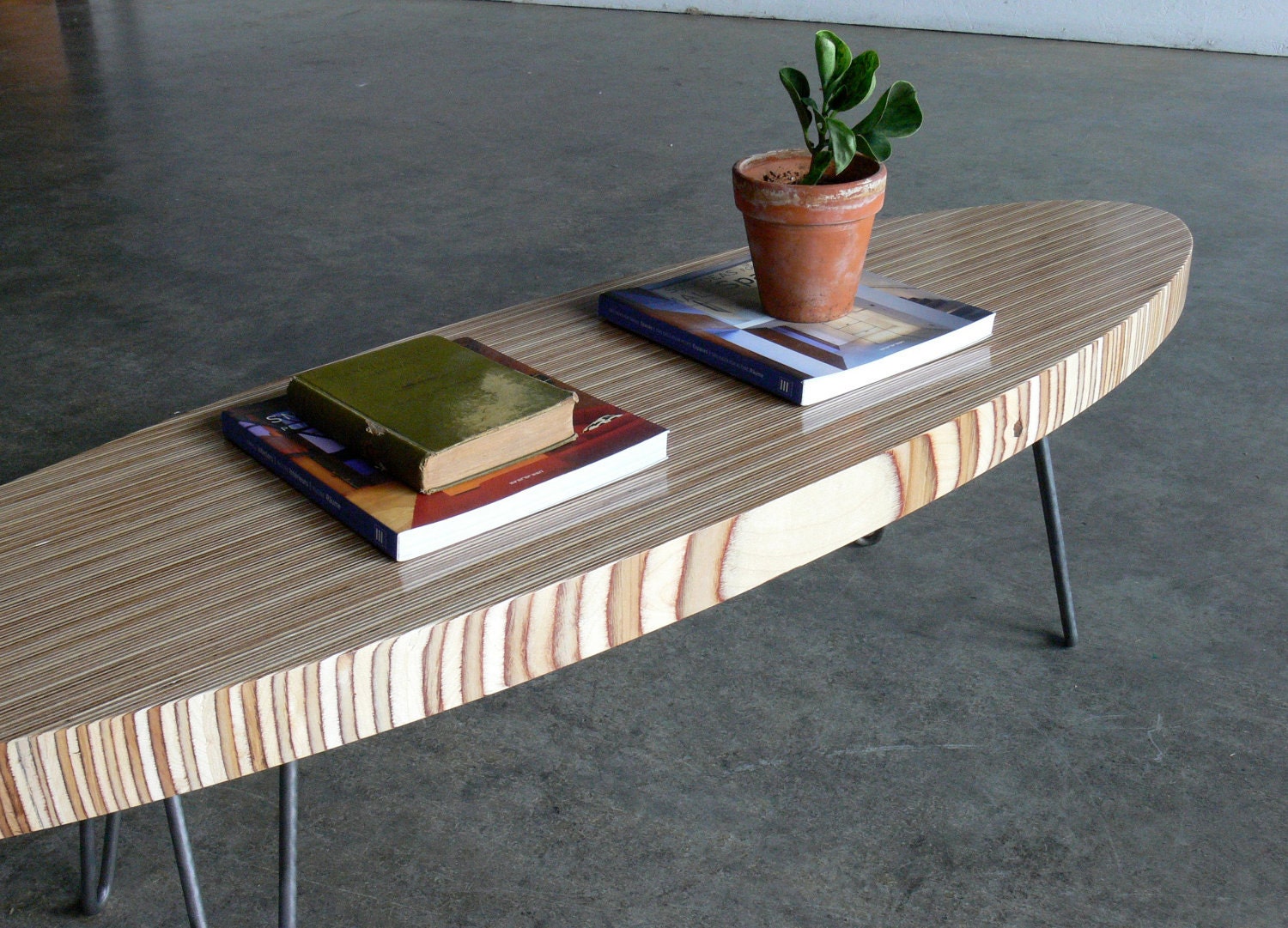 Mid Century Modern Eames Inspired Coffee Table, CoMod.etsy.com $349.00
As I understand it, she believes the show's wasteful use of the materials used, rushed construction, and the focus on decorating rather than usefulness and sturdiness, cheapens the idea of craft. She says, "Making things cute is not a business. It's not even a part-time job. Instead, it's a hobby." According to Ellison's etsy blog post, Lange's article received many angry comments from crafters calling her a snob.
There are currently 290 comments on Ellison's post from etsy sellers-artists-makers, and most of them saying that cuteness does not have to prevent craft from having value and meaning. With Michaels as sponsor of the show, it can't be too surprising that the competition is set up as little more than decorate-the-box-best. The contestants are shortchanged in that they get little opportunity to show what they are really capable of. The show does little to show crafting in a way that enhances its image or proves its value, in my opinion.
However, Lange is incorrect: many people do make a full-time or part-time living from "making things cute". Etsy is full of sellers doing just that. Does that mean those felted creatures, polymer clay mice, cupcake keychains, knitted frog baby hats have no value? to those that enjoy them, wear them, use them, and buy them, clearly they do have value. To those that make them, with care and pride in their work, they have value.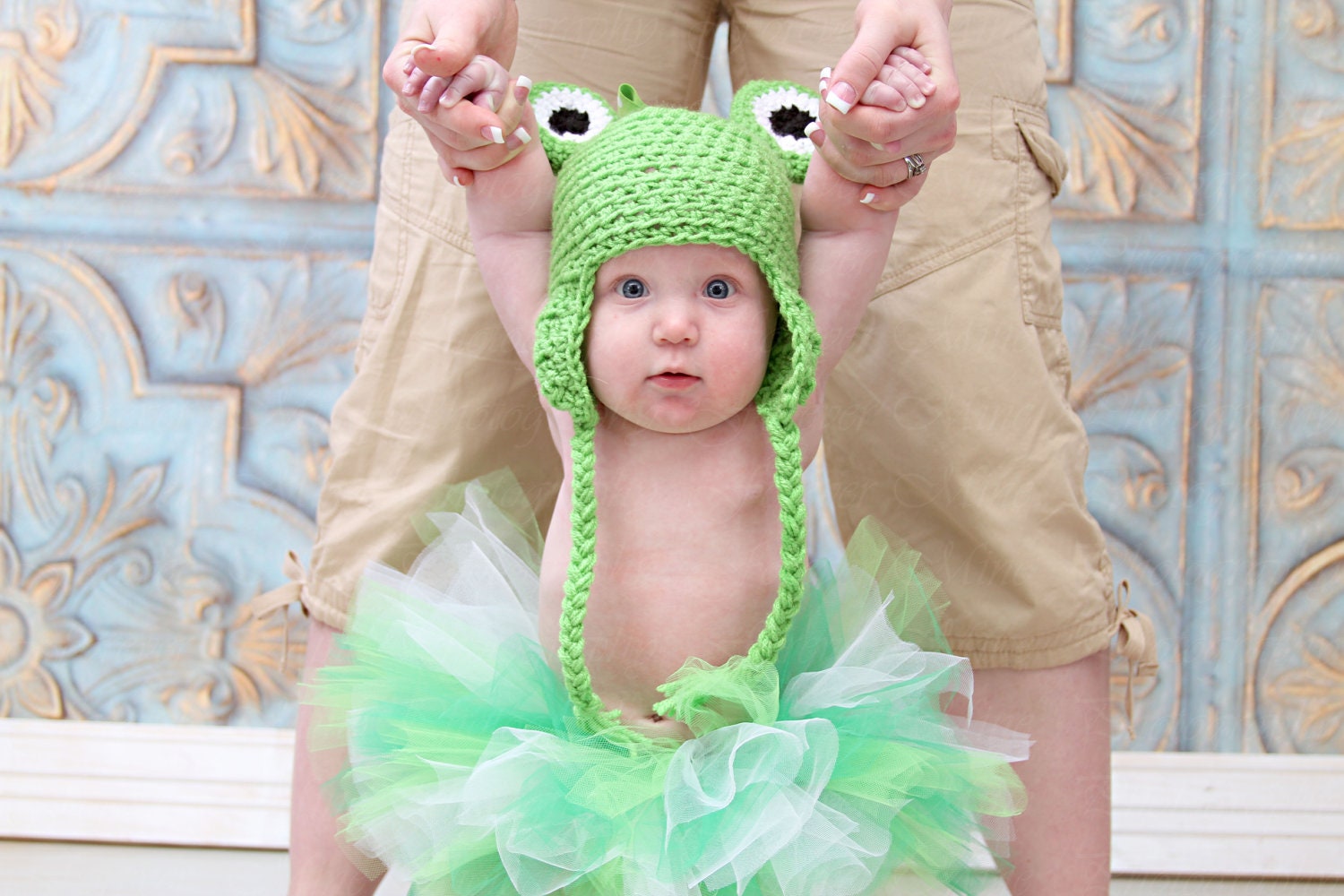 3-6 Month Frog Hat, LittlestYarnShop.etsy.com, $14
Even her use of the word "hobby" as a negative description is an unnecessary put-down for millions of people who devote countless hours developing skills and producing lovely things in their off-work hours. Not all of us are blessed with the choice to devote ourselves to an art, craft, or other loved and enjoyable activity as a career. There need not be derision from critics regarding the quality of hobby pursuits, sight unseen, no less.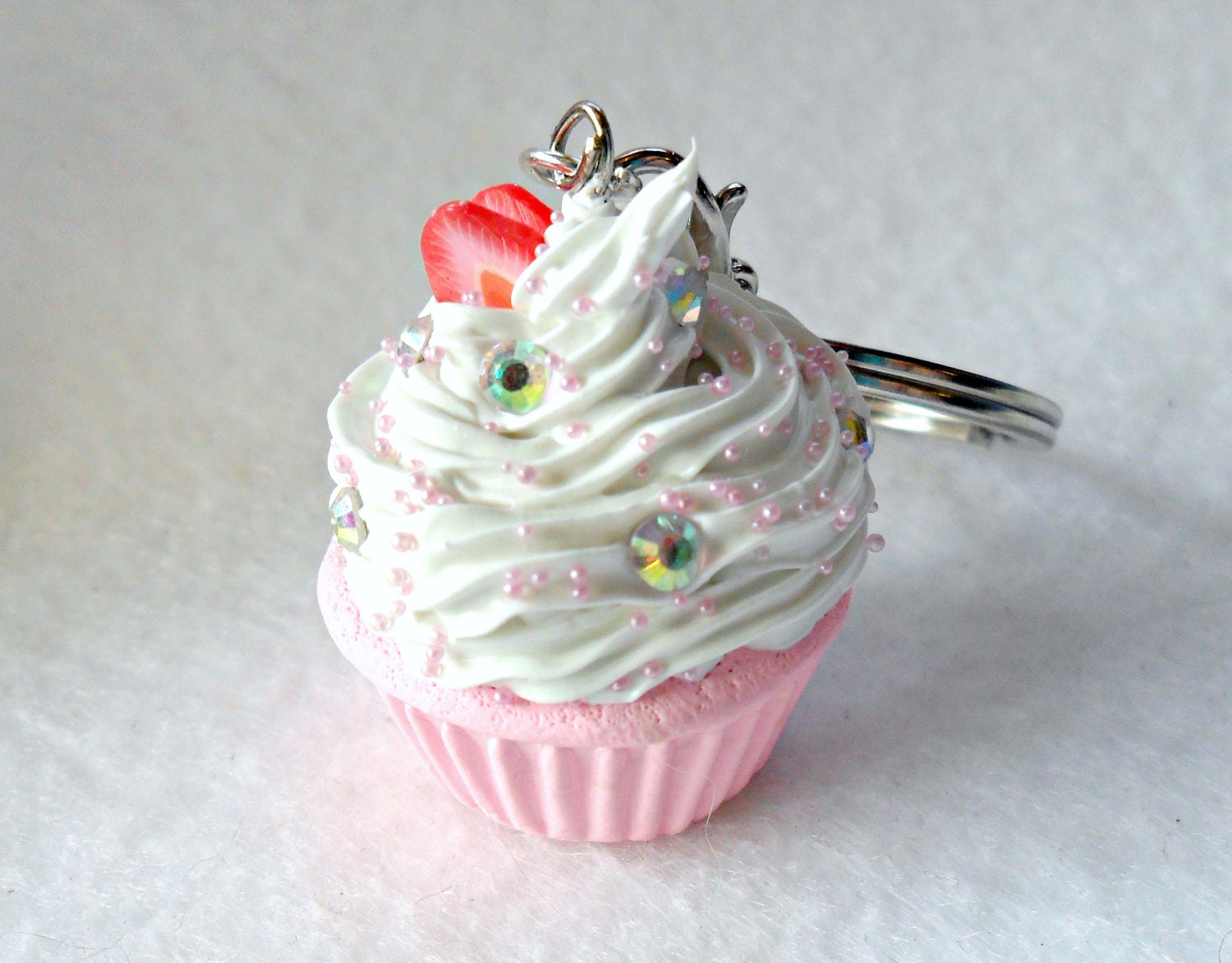 Kawaii Cupcake Charm Keychain, aLilBitOfCute.etsy.com, $4
I do agree with this point in Lange's article: there is a current movement toward returning to the Arts and Crafts era attitude regarding material goods, for good quality, durable, useful, beautifully made items. Possibly this is a backlash against years of factory-made, endlessly duplicated items, cheaply made and often needing replaced, found in every mega-mart and dollar store. There is, to me--and I believe for a growing number of people--an inherent soullessness to such things.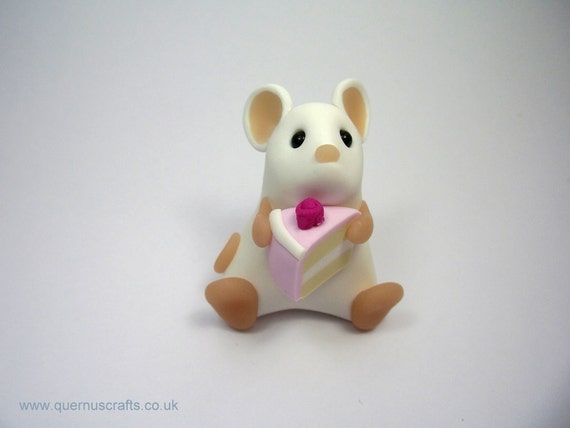 Little White Mouse with Cake, QuernusCrafts.etsy.com, $24.49
Individual people hand make nearly everything you could need or want, such as clothing, toys, notebooks, cards, aprons, quilts, pillows, hats, jewelry, chocolates, pet beds, treats, furniture, shampoo, and on and on. They can be found at art shows, craft fairs, consignment shops, websites, and online venues such as etsy. Nearly anything can be made with skill and expertise, using quality, durable materials, and often with unique design and personal expression.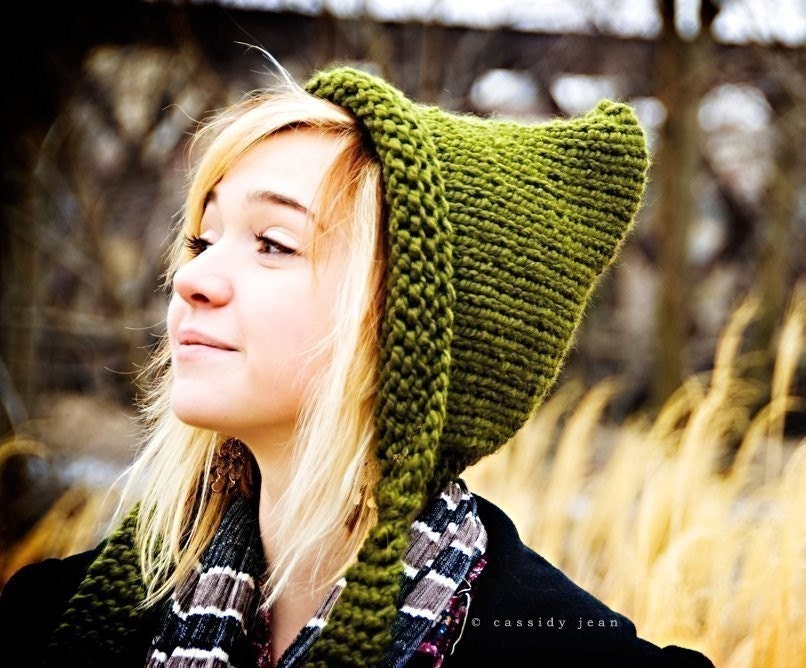 Hand Knit Hat Womens Pixie Hat, pixiebell.etsy.com, $50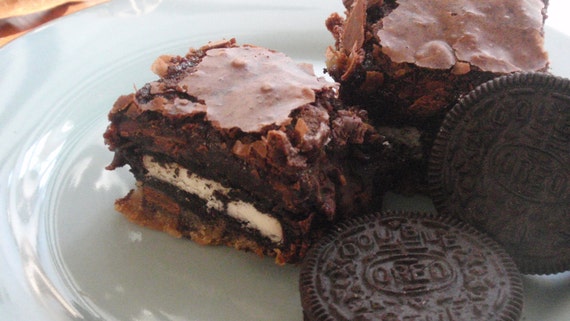 Slutty Brownies- Cookie Oreo Chocolate Fudge Brownie Bars, BakeAllTheThings.etsy.com, $16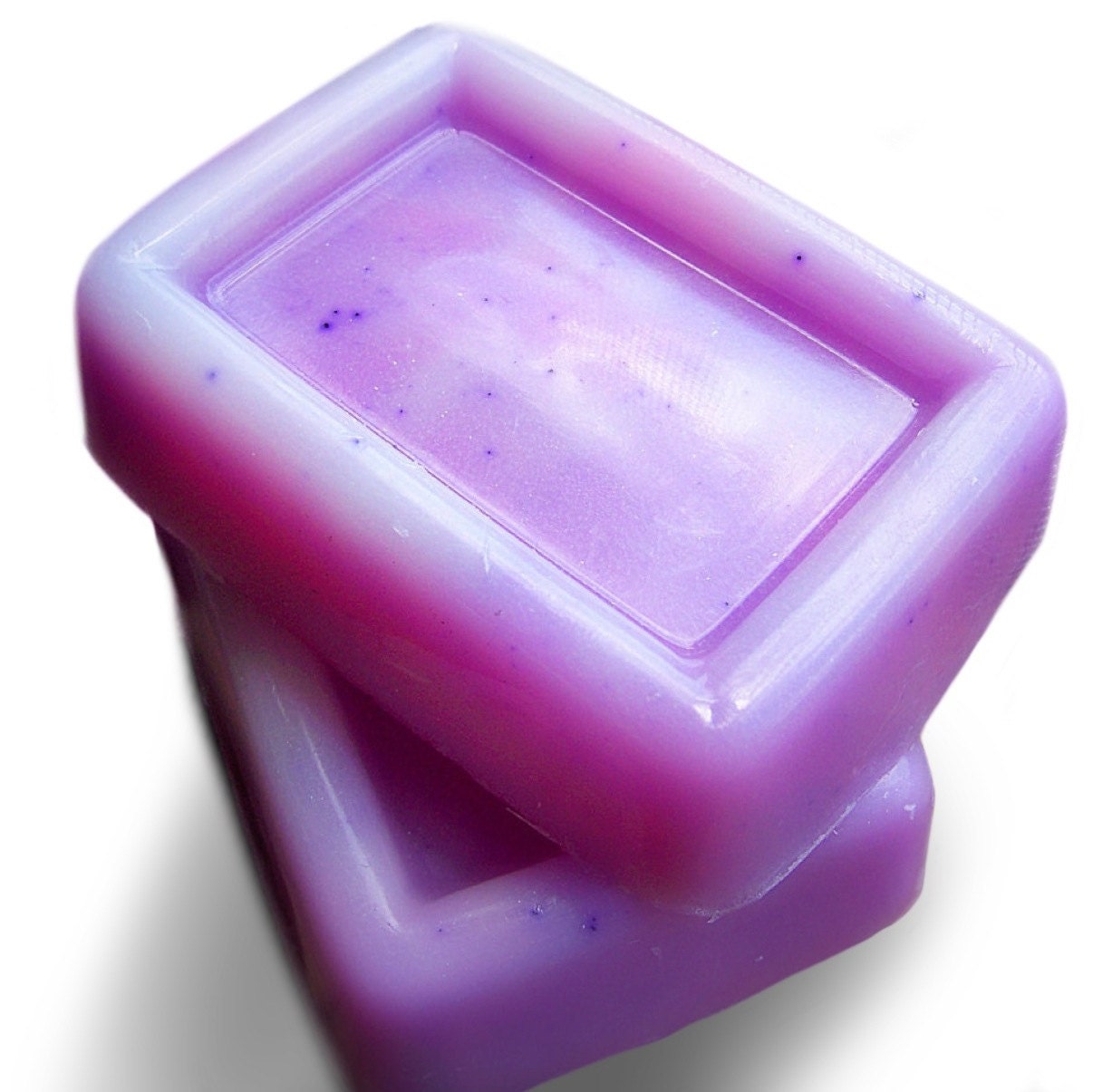 Luscious Plum Soap, Bumblys.etsy.com, $5.75
As consumers we often buy the cheap mass-produced things because we don't have the money today for products that will last for years to come. Many of us are cash-strapped, but more people are starting to think critically about how they spend their limited dollars, seeking out what appeals to them as well as what will last. Some are even considering such things as the sustainability of materials used, and supporting local small businesses and individual artisans. With growing consciousness, we are finding new ways to express concern for our shared world in our personal lives.
Next blog post: I Put a Bird On It, Part 2...why this hit home for me