I'd like to share with you some information about ACEOs, since many people don't really know what they are. ACEO stands for "Art Cards Editions and Originals". The one rule for creating them is that they must be 2.5 inches by 3.5 inches in size, the same as a playing card or baseball card.
While they can be made from wood, metal, fabric, or even clay, most are on paper of some sort. Any medium is acceptable including paint, pencil, ink, crayon, charcoal, and so on. They are also available as prints, which can come from traditionally sized original art or from original ACEOs. I'll share one of my ACEO's here as well as a few by other artists on etsy.
"Jack the Cat" ACEO, Acrylic on Canvas Paper, by Penny Birch-Williams
ACEOs are based on the ATC, Art Trading Card, which were only traded, not bought and sold. In 2004 Lisa Luree, an artist who sells her work on eBay as "bone*diva", started ACEOs as something apart from ATCs so that she could sell them.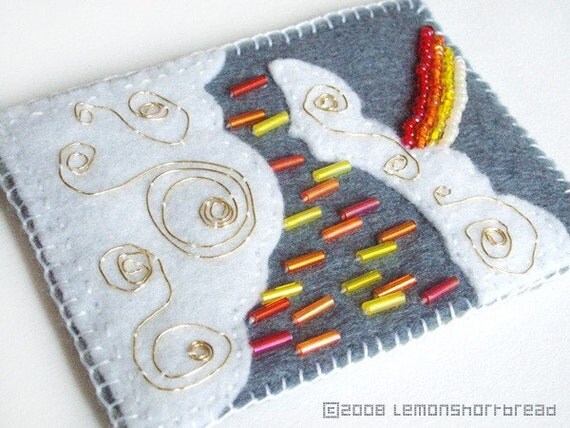 "Cloud Forms" ACEO by "lemonshortbread", felt, beads & wire, www.lemonshortbread.etsy.com
There are many collectors of ACEOs and many artists making them now. Some are priced for just a dollar or two, while highly sought-after artists' creations can be $100 or more. Most are very affordable in the $5 to $40 range online.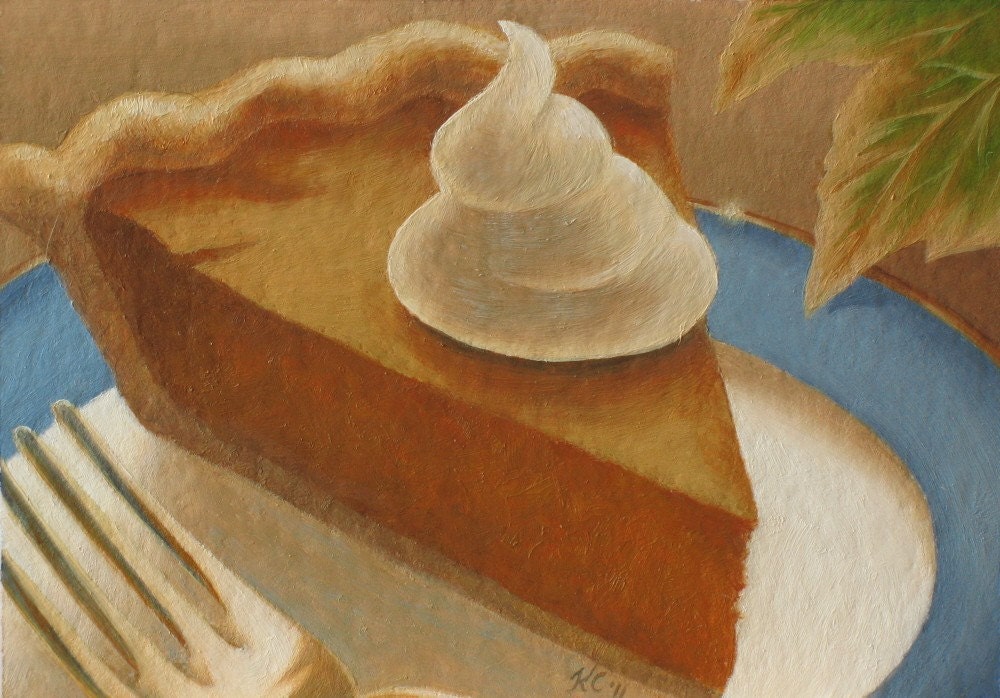 "Pumpkin Pie" ACEO by Karen Coombes, Oil, www.mysticmeadowstudio.etsy.com
ACEOs can be matted and framed, displayed on tiny easels, or kept in a plastic trading card sleeve. Collecting them is a fun way to have original art or prints by favorite artists at a reasonable price.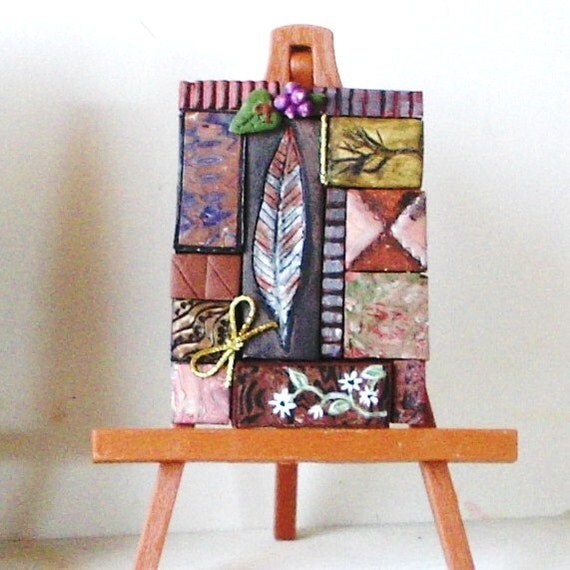 Polymer Clay ACEO by Pat Elder, www.chaseyourdream.etsy.com
ACEOs should not be confused with miniature art, which has been an art form for hundreds of years. I have painted miniatures in the past, and ACEOs are different: miniatures are supposed to be no larger than one-sixth of the subject's actual size. They have no set size. Miniatures are often highly detailed and realistic works that can best be appreciated when magnified. I believe a miniature is much more difficult to paint than most ACEOs, and the price for most miniatures reflects that.
"Angel" ACEO by Lisa Ferguson, watercolor & graphite pencil, www.studioferguson.etsy.com
I started painting ACEOs recently, after opening my etsy shop.
For my type of painting style an ACEO does require more careful brushwork, as well as smaller brushes than I would normally use. I hope to paint many more!